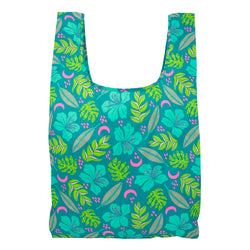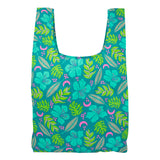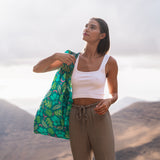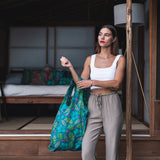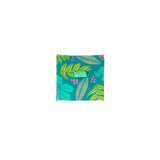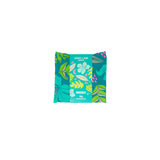 Baggu + Jana Lam
Big Baggu Reusable Bag • Luna's Jungle • Jana Lam Hawaii + Baggu
This is the holy mammoth version of the Classic Reusable Baggu.   This bag is ginormously awesome.  It can hold your entire Yoga or Barre ensemble.  Why carry a silly mesh laundry bag? Tote this around town, and if you find a stray that needs a home, just stick it in here.  It's perfect for a day at the beach with your entire family, and there's no need to worry about wet swimsuits and towels, chuck them right in.  Just don't carry over 50 lbs. or you might fall over. 
Details:
33" × 18" × 9"
Folds into a 6" × 6" pouch.   
Designed in Hawaii, USA
Luna's Jungle. We are taken to a Hawaiian rainforest in Part II of Baggu x Jana Lam. This time instead of garden delights, we find a mash up of funky forest flora and fauna. The leaves and flowers float, or rather, dance together playfully in a sea of deep aquamarine. The colors are tranquil and calming but the hot pink gives the prerequisite JL pop! Luna's Jungle is the getaway you didn't even know you needed. It will transport you to a blissful tropical utopia!
Fabric:
Made of 100% ripstop nylon (40% recycled nylon sourced from pre-consumer waste).

Care:
Machine wash cold, line dry.